More and more waste management professionals are looking to create efficiencies with smarter solutions, that won't cost the earth.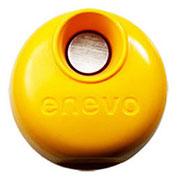 Glasdon have partnered with REEN to bring you one such solution. It has the potential to save up to 50% in waste logistics costs while reducing the impact on the environment.
Introducing the REEN Sensor
The REEN Sensor is a wireless device which is fitted to a Glasdon litter or recycling bin. With access to the REEN software your team will then have the capability to assess exactly which containers require emptying in real time.
How Does It Work?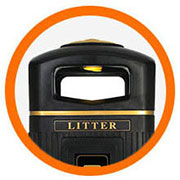 The tough yellow sensor fits under hood with a bracket
It detects the fill level, temperature, location and whether the bin is upright
It will send data to your choice of REEN software
Interprets the real time data to optimise collection routes for maximum efficiency
Compatible Bins
You may notice the "REEN Ready" icon on the product pages for some litter and recycling bins. This is to show that the specific unit is available with the REEN sensor. They can also be retrofitted if you happen to already own the same model of bin.
You can find out more about the REEN sensor on our dedicated REEN partnership page. You can also browse our range of REEN compatible bins.