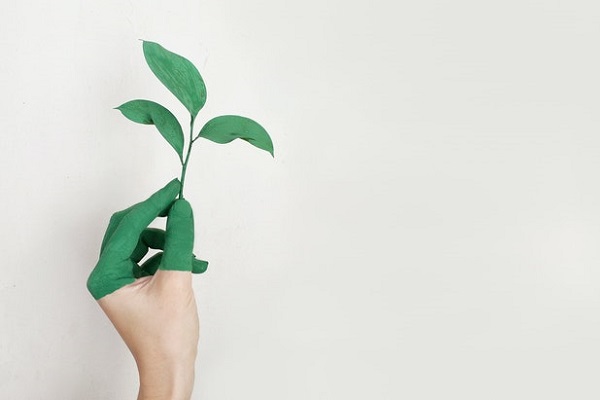 Our research and predictions suggest that 2023 is set to be a year where the EU's Circular Economy Action Plan takes hold, consumer pressure for more eco-friendly brands grow, and new technological innovations within the food industry lead the way to a greener future.

In a world with exponential levels of rising plastic, metal, electrical, textile and even food waste, multiple nations across the world have adopted or begun to implement a circular economy model.
Circular Economy – A model of production and consumption which involves sharing, leasing, reusing, repairing and recycling existing materials and products for as long as possible. A solution framework that effectively tackles climate change, biodiversity loss, waste and pollution.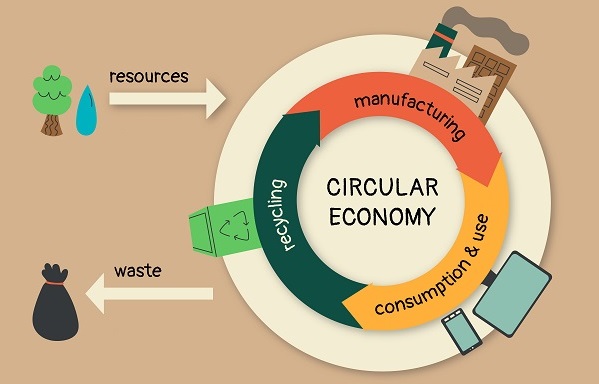 The EU is leading the way for circular economies through its Circular Economy Action Plan. A 54 series of objectives, guidelines, and legislative proposals to combat waste pollution that each member state will need to implement partly by 2030 and entirely by 2050, in an attempt to become a future-orientated, cleaner and economically competitive Europe*.
Ireland has outlined its path to establish its own Waste Action Plan for a Circular Economy. This plan sets out a range of aims and targets for the state and measures by which these will be achieved, focusing on households and businesses, food waste, plastic packaging and single-use plastic (SUP) and the implementation of Extended Producer Responsibility (EPR)*.
Extended Producer Responsibility
A key set of regulations set to be introduced as part of multiple circular economy plans is the principle of Extended Producer Responsibility (EPR). Policies that essentially seek to make the producers of packaging fully or partly financially responsible for the amount of plastic waste they place onto the market, following the "polluter pays" principle.
The Packaging and Packaging Waste Directive (PPWD) has set out rules on managing this waste throughout the EU, with the aim of harmonising national measures for waste management and improving the quality of the environment by preventing and reducing the waste's impact. It has done this by creating solutions that are vital to fixing each member state's supply chains, mainly through the use of EPR, compulsory marking of plastic products, and greater collection rates for single-use plastic (SUP) bottles.
The PPWD requires member states to set up their own EPR systems including the collection and reuses, recovery and recycling of used packaging from the consumer in order to meet the PPWD's targets. The packaging types are listed as glass, plastic, paper, cardboard, metal and wood.
Since the PPWD does not specify how EPR should be implemented by each state, practices will differ in how the costs and responsibilities are divided between producers and local authorities*. Whilst most member states have EPR systems in place, the PPWD obliges that all set an EPR scheme by 2024*.
Ireland has developed six Producer Responsibility Initiatives (PRIs) where producers have a responsibility to finance the collection and environmentally appropriate waste management of their packaging, as well as batteries, waste electrical and electronic equipment, tyres and farm plastics.
Understanding the acclaim for EPR, we strongly believe that these policies will take the forefront in most nations' tactics to curb waste pollution, so expect to hear a lot more about them in the year forthcoming.
Deposit Return Schemes
To increase recycling efforts for single-use plastics bottles (SUP), the The Single-use Plastics Directive has set a collection target of 90% recycling levels for SUP bottles by 2029 for its member states. Whilst the Commission hasn't specified how to do so, one popular and effective method of reducing single-use plastic bottles and other single-use drinks containers is Deposit Return Schemes (DRS).
To increase the recycling rate of single-use drinks containers, Ireland will put forward its own DRS to include the capture of PET plastic bottles and aluminium cans between 150ml and 3 litres. A deposit of 0.15 EUR will be charged to customers purchasing containers of 500mls or less, and 0.25 EUR to containers above*. Consumers can then be reimbursed at a retailer that supplies a designated collection point for the collection and recycling of the containers. Ireland has planned its DRS to take effect in February 2024.
Countries like Croatia, Denmark and Germany have all already implemented DRS, seeing collection rates for PET bottles rise from 65% to 95%.*

The demand for sustainable shopping is something that has grown among consumers over the past few years, becoming an increasingly popular factor in what they buy, even despite the ongoing cost-of-living concerns. Consumer awareness is spreading, and Gen-Z is leading the charge, reports say that 82% of shoppers want brands to embrace sustainability and people-first practices, seeing brand names as the less important factor*.
The Sustainable Products Initiative
One of the key proposals of the Circular Economy Action Plan and adopted by the Sustainable Products Initiative is regulations on Ecodesign for Sustainable Products, regulations to make sustainable products the norm throughout Europe. These regulations will set out new and broader design requirements for almost all physical goods on the EU market to make them more environmentally friendly, circular, and energy efficient throughout their whole lifecycle, from the design phase through to daily use, repurposing and end-of-life.
Additionally, all regulated products will have Digital Product Passports to provide product-specific information for consumers, this will ensure they know the environmental impacts of their purchases. This will also make it easier to repair or recycle products and facilitate tracking along the supply chain*.
These proposals for Ecodesign signal the Commission's intention to end the model of throwing things away that are so harmful to our planet, creating more sustainable products that allow a longer lifespan.
Resale & Recommerce
Fashion production makes up 10% of humanity's carbon emissions, uses extensive amounts of water, and pollutes rivers and water streams. To make matters worse, 85% of all textiles get dumped each year, whilst washing clothes can pass microplastics into the ocean, damaging an already fragile ecosystem*.
According to a report by the global marketing firm McKinsey, sustainable clothing options, especially the resale and rental of clothes, are significantly on the rise, with more brands offering resale options through either their own service or third parties.
Resale revenue is expected to grow $47 billion by 2025, from $15 billion in 2022*.
See this ThredUp report for more detail on why we think for the fashion industry, resale is inevitable if it is to progress with the times.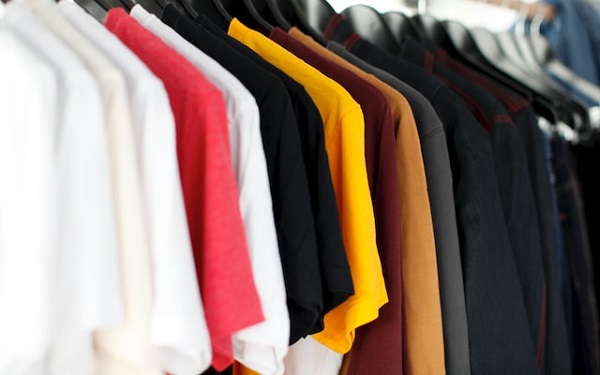 According to the independent non-profit organisation Material Focus, Waste Electrical and Electronic Equipment (WEEE) is the fastest-growing waste stream in the world. This type of waste can cause major environmental issues if improperly disposed of, whilst rare and valuable materials are wasted in the process. The Commission has identified WEEE collection, treatment and recycling as a vital part of their circular economy plan, introducing the WEEE Directive to tackle the issue of the growing waste stream.
Ireland is required to meet EU targets for WEEE, following the measures for the collection, treatment and recycling of electrical and electronic equipment, enabling consumers to return their WEEE free of charge.*
The Lithium-Ion Issue
One key issue that Europe faces in its mission to effectively recycle electrical and electronic waste is that of fires caused by batteries. Such fires cost waste management facilities millions of euros every year, forcing these facilities to close and interrupting Europe's plans to make a circular and carbon-neutral society*.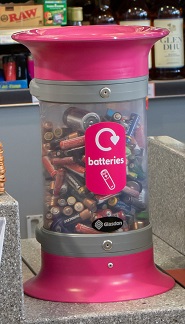 The most common battery type for portable electronic devices is lithium-ion. Whilst intact and contained, they are generally very safe, but when the electrodes make direct contact with each other or have been put under extreme loads of pressure, they can explode into an extremely flammable fire due to the chemicals that reside inside. Additionally, lithium is a highly valuable material in today's market due to the world's need for clean sources of energy if it is to fuel the change to electric vehicles.
Under the EU's circular economy plan and the Battery Directive, new laws will be brought forward to make batteries sustainable throughout their entire lifecycle, from sourcing, collection, recycling and repurposing. The aim is to make sure all collected batteries are recycled in order to recover valuable materials like copper, cobalt nickel and of course lithium*.
Because of the severely harmful effects that batteries pose towards the environment and European recycling infrastructure, we strongly believe that battery recycling will continue to be at the forefront of the EU's recycling efforts moving forward. Because of this, it's worth gaining a good understanding of why and how you should recycle them. If you're unsure how, please take a look at our guide on The Benefits of Battery Recycling, or if you're in need of an effective waste disposal unit designed specifically for bins, please look at our Battery Recycling Bins, a popular addition to recycling programmes within schools, offices and industrial environments.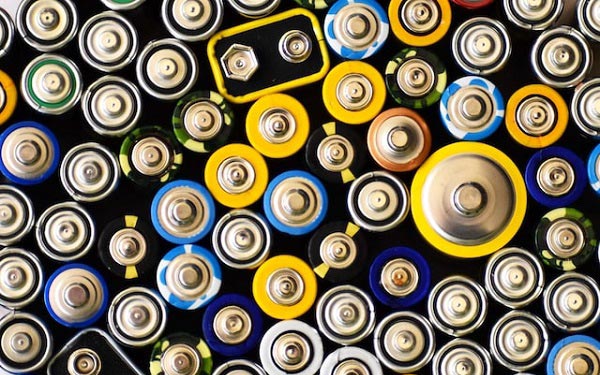 The Circular Electronics Initiative
According to the European Commission, about two in three Europeans would like to keep using their current digital devices for longer. To address this challenge combined with the growing amount of electrical waste, the Commission will implement a Circular Electronics Initiative to promote longer product lifetimes and include the following actions:
Regulations for mobile phones, tablets and laptops under the Ecodesign Directive so that devices are designed with energy efficiency, durability, repairability and recyclability in mind.
Focus on electronics and ICT as a priority for implementing the 'right to repair', including a right to update obsolete software.
Regulations on improved durability for charging devices
Improved collection and treatment for WEEE, including an option for an EU-wide take-back scheme to return or sell back old devices.
With this push for a longer lifespan for electronic devices and increased recyclability of WEEE, we can hopefully expect a reduction of virgin resources used for electrical devices, therefore minimising electrical waste and pollution.

Global food waste is not only a controversial subject in relation to feeding the mouths of the hungry, but it has an enormous environmental impact too. Food waste is a huge source of greenhouse gas emissions and other wasted resources including water, land, energy and labour. Therefore, the need to reduce food waste is essential in reducing emissions, establishing food security, and encouraging healthy food systems from 2023.
Ireland has set about halving its food waste by 2030 (in line with the United Nations Sustainable Development Goals), whilst creating sustainable food waste management options for all homes and businesses. Recently the Department of the Environment, Climate and Communications released a new national food waste prevention roadmap to help meet the 2030 goal*.
The United Nations states that globally, around 14% of food produced is lost between harvest and retail, whilst an estimated 17% is wasted in households, food, and retail services*.
Technological Assistance in the Food Aisle, Please
When it comes to taking action against food waste, technological advancements are a key solution to preserve food and change consumers' behaviour in how they purchase and store food. Whilst the smart checkout has become a reliable and welcomed aspect of the modern shop, more advancements will have to unfold for food waste to be reduced. Smart Labels are the latest innovation within the industry, used by manufacturers, suppliers, packagers, logistic workers, advertisers and of course the consumer to improve traceability, product information, and food safety.
Adding increased functionality than the traditional barcode, transforming information labels into data-rich sources to improve the food supply chain*.
Currently, there are multiple types of smart labels in development and in fact, already in use. Some allow the scanning of QR codes to provide the consumer with all the relevant information at the point of purchase, such as nutritional value or the food's journey from 'farm to fork' which can allow consumers to make a conscious choice on their food's environmental impact. Meanwhile, another can track temperature through time sensitivity, displaying it through integrated visuals on a scale. This can deliver a more detailed and accurate shelf life compared to that of the traditional best-before date, which some retailers are attempting to phase out across multiple fresh food products to reduce plastic packaging waste*.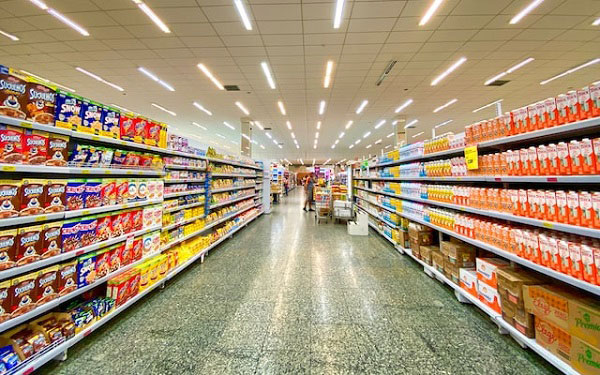 Less Meat, More Plants
Whilst plant-based foods aren't a new addition to the food industry and people's dinner plates, the demand for this dietary alternative has carried on increasing, the European plant-based food market is expected to reach 15.6 billion Euro ($16.7 billion) by 2029. Research by the Foods and Agriculture Organization of the United Nations shows that livestock emissions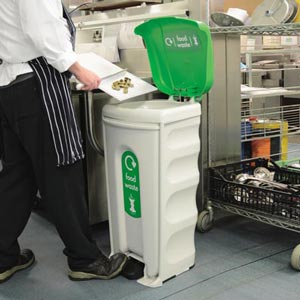 amount to a global estimation of 14% of all man-made greenhouse gases including methane, but accounts for 60% of all GHG from food production as a whole, twice the pollution of plant-based*. Scientists have continued to urge that in order to avoid a climate breakdown, populations must change their approach to food and the farming industry.
If you're in need of a food waste bin to effectively incorporate an efficient food waste disposal system, take a look at our Catering Waste Bins, purposely designed for the catering industry and ideal for hotels, restaurants, cafes and areas where food is prepared or consumed
Overview
As climate change and the abundance of waste pollution (most notably plastic) continue to be at the forefront of the world's debates, these new trends of creating a circular economy and smarter methods of waste disposal along with the assistance of key regulations and technical innovations will have a big role to play in 2023 and onwards.
References
https://eur-lex.europa.eu/legal-content/EN/TXT/?qid=1583933814386&uri=COM:2020:98:FIN

https://www.europen-packaging.eu/wp-content/uploads/2021/03/EUROPEN-factsheet-on-EPR-for-used-packaging.pdf

https://www.europen-packaging.eu/policy-area/extended-producer-responsibility/

https://www.just-drinks.com/news/ireland-unveils-details-of-deposit-return-scheme/

https://www.unesda.eu/deposit-refund-systems/#:~:text=In%20Croatia%2C%20Denmark%2C%20Estonia%2C,Sweden%3A%20PET%20bottles%2C%20aluminium%20cans

https://www.forbes.com/sites/forbestechcouncil/2022/12/05/what-recent-trends-say-about-sustainable-shopping-in-2023/?sh=1978d40c6fc0

https://ec.europa.eu/commission/presscorner/detail/en/ip_22_2013

https://www.genevaenvironmentnetwork.org/resources/updates/sustainable-fashion/#scroll-nav__5

https://www.gov.ie/en/publication/63441-extended-producer-responsibility/#packaging

https://www.recycling-magazine.com/2022/11/28/new-eu-funded-project-aims-to-prevent-fires-caused-by-batteries-at-e-waste-recycling-facilities/

https://ec.europa.eu/commission/presscorner/detail/en/IP_22_7588

https://www.gov.ie/en/press-release/8cab2-new-national-food-waste-prevention-roadmap-can-help-reduce-food-waste-by-50-by-2030/

https://www.clearmark.uk/resources/news/smart-labels-in-the-food-industry-applications-and-benefits

https://www.businesswire.com/news/home/20221013005739/en/Europe-Plant-based-Food-Market-Report-2022-Product-Launches-by-Plant-based-Foods-Protein-Alternatives-Manufacturers-Presents-Opportunities---ResearchAndMarkets.com