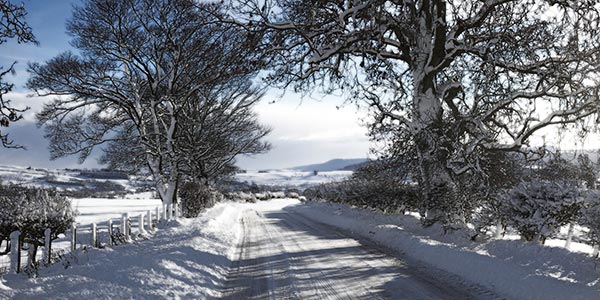 With that long, hot summer becoming an ever more distant memory, it would seem that reality is about to bite, with the potential of a looming cold snap.
As we all know and as the statistics re-affirm*, January and February are the coldest months of the year and with chilly temperatures, comes the inevitable disruption to transport and on-site mobility.
So, just how prepared is your business for a possible cold spell?
We don't have to think back too far to remember how the Irish winter can bite, with 2010's 'big freeze' displaying the lowest temperatures in Ireland since reliable data began being collected some 130 years ago**.
So, if challenging weather does lay ahead, it's a good idea to be well prepared, and ensure your business doesn't grind to a halt.
At Glasdon, our extensive range of manual and towable salt spreaders are here to assist. Plus, if you order one of our manual options, you'll be eligible to redeem our special offer.
Special Offer:
When you order any of the manual salt spreaders set out below, you will receive 3 FREE pairs of Glasdon Ice Grips in small, medium and large. Make sure you're quick though, this offer is for a limited time only!
Browse below for all you need to know about our manual and towable salt spreading options:
Remember: a salt spreader is for life, not just for Christmas.
With that in mind, take a look at our guide to keeping your salt spreader in perfect working order, it contains vital maintenance advice and information, to help you get through the winter unscathed!
Sources:

*https://weatherspark.com/y/33845/Average-Weather-in-Dublin-Ireland-Year-Round


**https://www.irishtimes.com/news/low-of-16-degrees-recorded-in-coldest-winter-for-47-years-1.630131